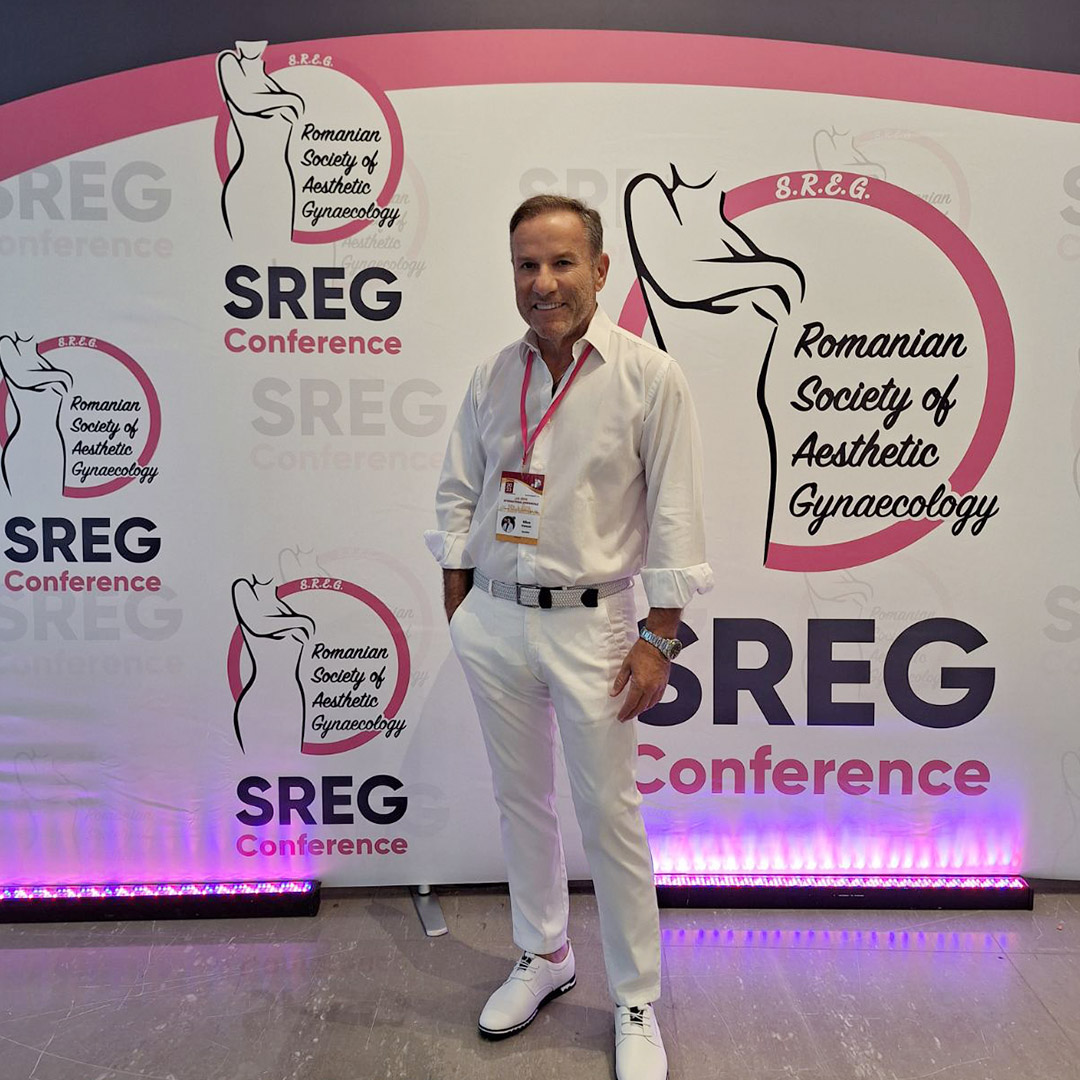 We are delighted to announce the successful participation of Dr. Nikos Naoum as a speaker at the 4th SREG INTERNATIONAL CONFERENCE in Romania, which took place from September 15 to September 17, 2023. The conference served as a significant platform for the exchange of knowledge and discussions on the latest developments in the field of Aesthetic and Reconstructive Gynecology.
**Presentation Title: ** "Hyaluronic Acid in the hands of a vagina designer"
During the conference, Dr. Nikos Naoum delivered a presentation titled "Hyaluronic Acid in the hands of a vagina designer." This presentation focused on the latest advancements in the use of hyaluronic acid and technology-driven design within the field of women's health. Dr. Naoum introduced pioneering ideas and research findings shaping this field's future, providing detailed insights from his clinical experience in Athens and Thessaloniki.
**Overview of the Conference: **
The 4th SREG INTERNATIONAL CONFERENCE brought together scientists, researchers, and specialists from various countries, creating an exciting platform for discussing challenges, trends, and innovations in Aesthetic and Reconstructive Gynecology. The conference featured lectures, research presentations, workshops, and networking opportunities, connecting colleagues from diverse scientific and professional backgrounds.
We extend our congratulations to all those who contributed to the success of this significant conference, and we look forward to continued scientific collaboration.
**Contact Information: **
Dr. Nikos Naoum
Address: 2-4 Mesogeion Avenue, Pyrgos Athens
Phone: +30 210 8835100