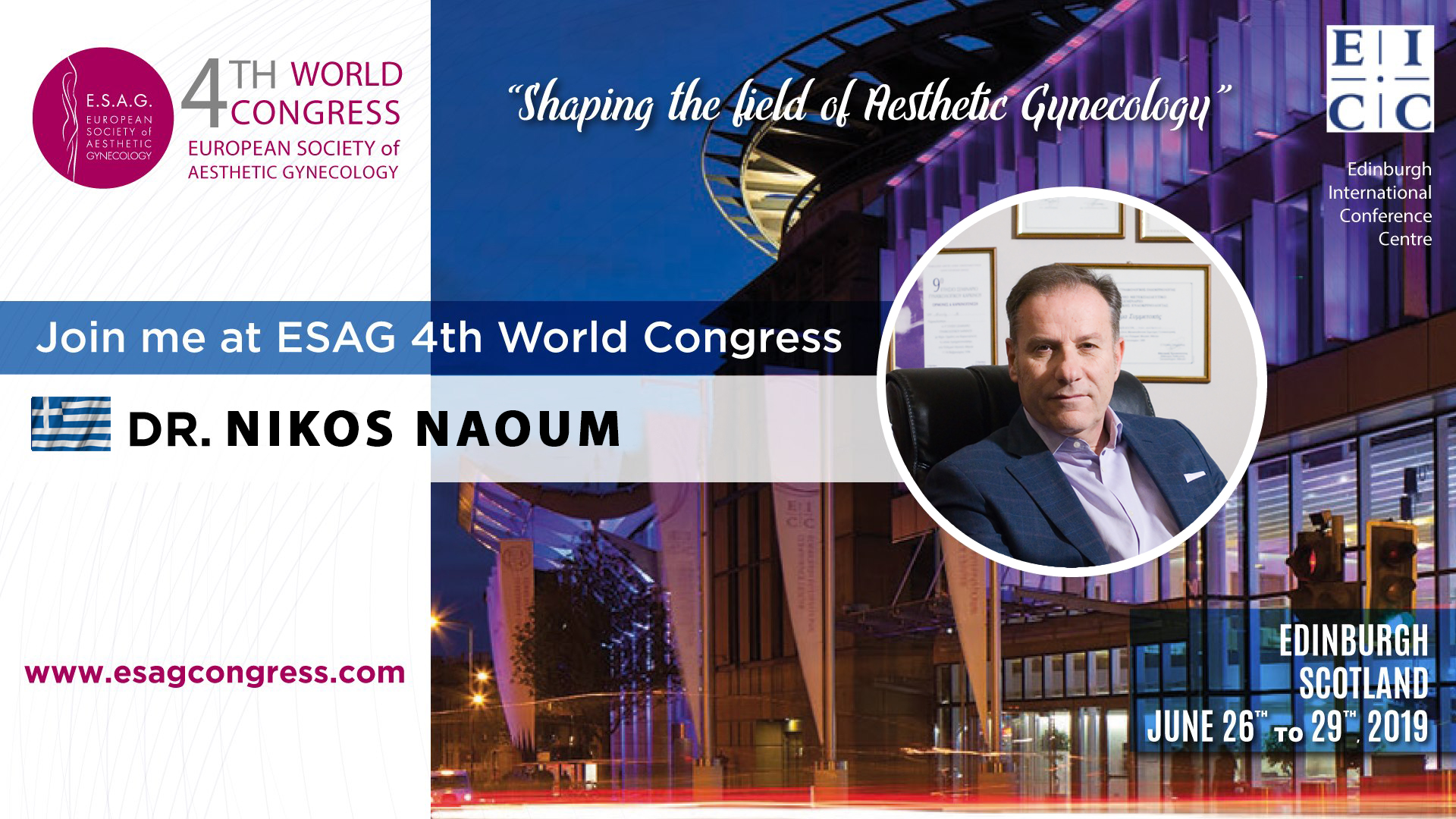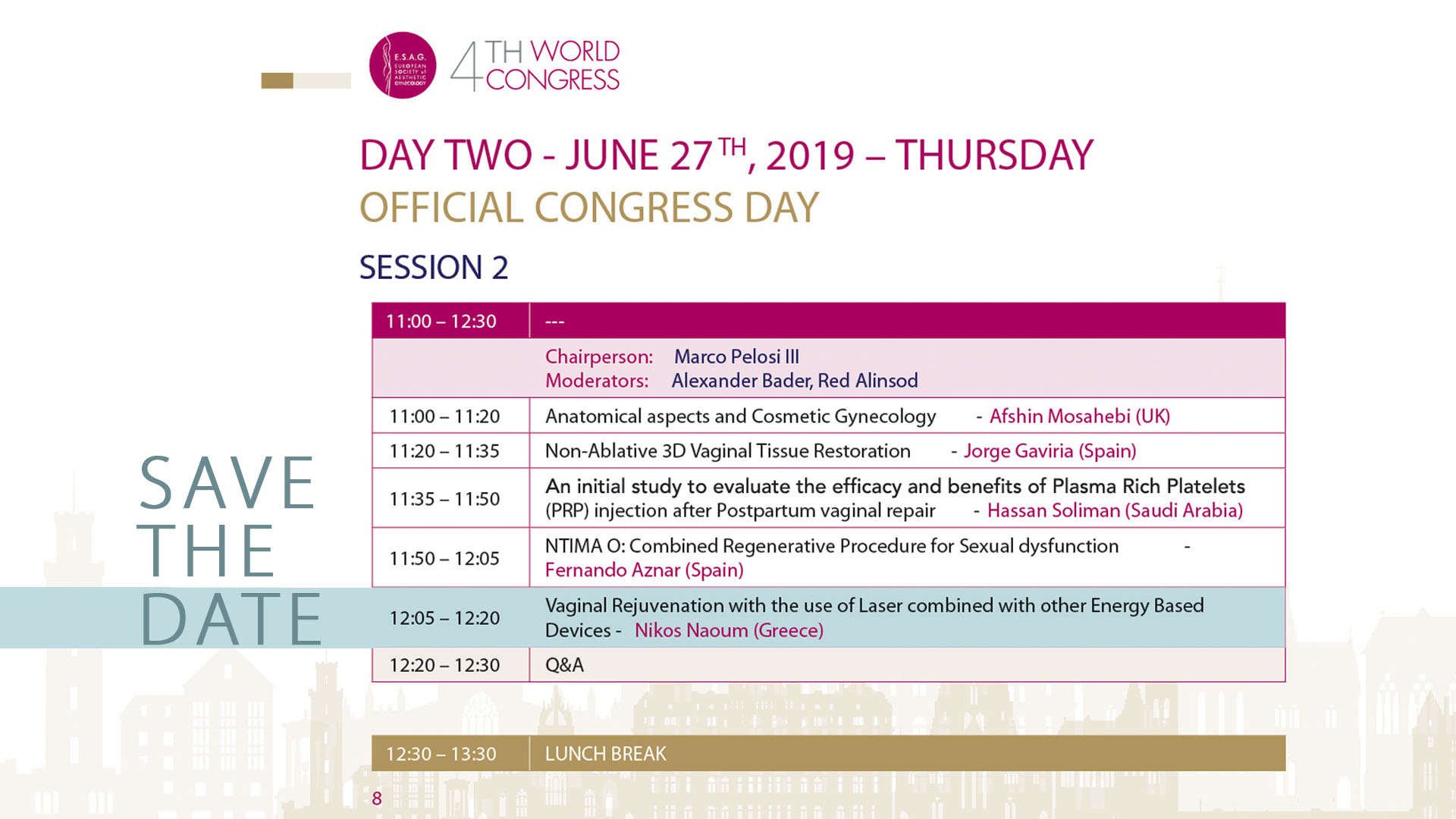 What is E.S.A.G ?

E.S.A.G. is a premier professional organization of cosmetic gynecologists in Europe as well as worldwide, who specialize in aesthetic surgical gynecology.
E.S.A.G. aims to decisively contribute towards the promotion of innovation in aesthetic surgical gynecology in Europe and beyond.
The mission of the European Society of Aesthetic Gynecology focuses on the provision of medical and public education in the field of aesthetic gynecology, as well as the contribution, in a charitable way, to challenged patient groups who may benefit from the organization's expertise.
E.S.A.G. is a registered non-profit organization and operates under the statutes governing such organizations' activities in the European Union law.
On behalf of ESAG, I would like to welcome all of you attending ESAG 4th World Congress.

Every year, ESAG contributes in the field, by bringing together under one roof the world leaders of Reconstructive and Aesthetic Gynecology. The world's experts are coming together this year to Edinburgh with more innovations and updated techniques. More than 35 speakers with over 50 lectures in two days full of innovations and knowledge.

The program is accredited by the European Accreditation Council for Continuing
Medical Education (EACCME); UEMS/CME and CPD.

We are looking forward to meet you all in Edinburgh!

Sincerely Yours,

Alexandros Bader, MD, FAAOCG
Founder & President of ESAG
Founder & Director of Bader Medical Institute of London
Congress Days Overview:
June 26th 2019:  Pre-Congress Industry Sponsored Workshops – Free Entrance for all delegates
June 27th 2019:  1st Congress Day
June 28th 2019:  2nd Congress Day
June 28th 2019:  Official Gala Dinner & Awards Night
June 29th 2019:  Masters Class on Cosmetic & Reconstructive Gynecology by the Experts – via Step by Step Video Cases
Check the presentation