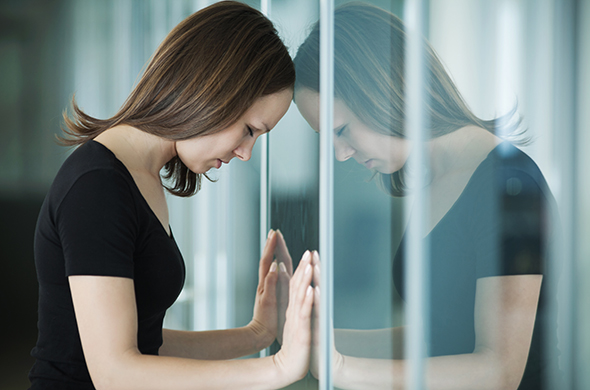 POSTPARTUM DEPRESSION
Postpartum depression is very different from "baby blues". It is actually part of a group of conditions called "perinatal mood disorders." These mood disorders involve more than just feeling depressed, and they can occur in 15% of women, during pregnancy as well as afterwards. Postpartum depression has a wide impact on patients' marital life, with a constellation of emotional, physical and cognitive symptoms.
More specifically, in relation to the sexual health of the couple, there is a low sex drive from the female partner who suffers from depression. To help improve sexual desire and built confidence and self-esteem in these women, our clinic offers invasive as well as non-invasive treatments to resolve decreased sexual desire.
VAGINAL LAXITY
Pregnancy and vaginal delivery can lead to trauma and stretching, which can result in loss of vaginal tightness. Vaginal laxity is more likely to occur when bearing more than one child, having a large baby, undergoing a forceps delivery and normal aging.
Our clinic offers various invasive, as well as non-invasive options to treat vaginal laxity. If you're curious about what options are available to you to help you regain tighter vaginal muscles while improving your intimate life and confidence, we encourage you to contact us and learn more about how we can help you.
PERINEAL REPAIR
Childbirth can cause tearing and scarring of the perineum, the area between the vagina and rectum. The healing process usually leads to scarring and disfiguration of the perineum. This condition often results in vaginal looseness.
Perineoplasty is a surgerical procedure that repairs the perineal damage and resurfaces the tissue in order to return the area to its pre-pregnancy state. The procedure also rebuilds and tightens muscles. The entrance of the vagina will be narrowed, providing the additional benefit of vaginal tightness for intercourse.
Perineal repair is often performed in conjunction with vaginoplasty, but it may also be performed as a single surgery. Contact us today for a free consultation.