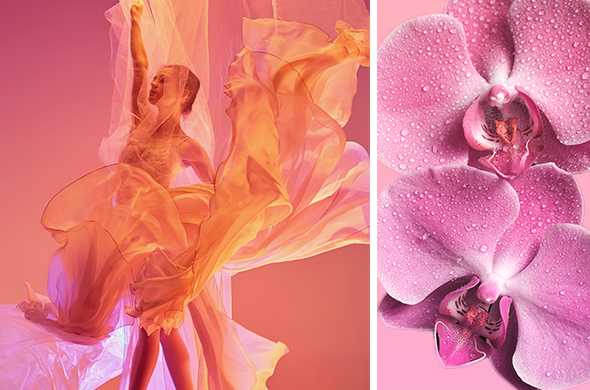 ThermiVa is a fast, non-invasive, non-ablative treatment that delivers physician-controlled radiofrequency energy, using a carefully designed handle to slightly heat the tissue.
ThermiVa is a ground-breaking device that tackles problems in the area of genitalia, such as vaginal cosmetics issues and even light incontinence. It is a new revolutionary method that is the first thermally controlled, non-invasive procedure to tighten the inner canal of the vagina and of the outer labia. ThermiVa plays a key role in the overall cosmetic and functionality of a woman and therefore in her psychology.
The innovative ThermiVa device safely uses radio frequencies to shrink tissues in and around the vagina. Using the energy of radiofrequencies, the skin is heated to stimulate and rebuild your body's collagen and elastin naturally. The combination of which effectively contributes to the tightening of the affected areas.

BENEFITS 
Vaginal (internal) tightening: ThermiVa tightens the vagina at the opening and full length of the vagina, reducing the laxity felt by the patient and partner.
Vulva Tightening (Vulva / Labial External): ThermiVa tightens the outer labia.
Reduced dryness: ThermiVa causes a new dilation of collagen fibres and fibroblasts are stimulated to produce new molecules, resulting in a significant increase in the density of the dermis and more moisture both internally and externally. For those who experience vaginal dryness or atrophic vaginitis, ThermiVa makes daily life and intercourse more comfortable without the use of hormones.
Reduced incontinence: Women who are diagnosed with exertional incontinence may avoid surgical repair in their vagina after treatment.
Increased sexual satisfaction: Patients gain increased sensitivity at the vagina, more coordinated and stronger muscle contractions and the ability to achieve stronger orgasms in a shorter period of time.
DURATION
Each session lasts 20 minutes.
A complete treatment protocol consists of 3 treatments.
Treatment intervals: Once per month.
You can return to normal activities, including sexual intercourse, immediately after treatment.
ADVANTAGES
Without anaesthesia, neither local nor general
No recovery period
Enhances the generation of new collagen
Tightens the tissues with immediate visible results
Immediate external lifting of the large labia
No abstinence from activities (sports, swimming, sex)
Excellent results in over-active, neurogenic bladder
Impressive results in women with orgasmic dysfunction
Does not cause damage to the skin
The results usually last 9-12 months, with the internal effects generally lasting longer than the external results. In 9-12 months, it is recommended to repeat the protocol to maintain their results.
FREQUENT ASKED QUESTIONS
WHAT RESULTS DOES THE PROCEDURE HAVE AND HOW LONG DO THEY LAST?
anastasiadis
2019-12-30T14:46:26+02:00
The results of treatment are "permanent", provided that the treatment protocol for maintaining the outcome is maintained every 6 months. But even if not repeated, the vagina will not return to the level of relaxation it had before the first session. At the same time, due to the sterilization achieved, chronic vaginitis is treated, a problem that concerns many women.
WHAT'S THE PROCEDURE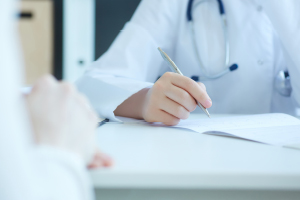 Your First Visit
We are always pleased to meet new patients! Our goal is always for you to feel welcome and comfortable.
This is a free, personal and confidential consultation visit and will require about 30-60 mins. When you make your first visit, our treatment coordinator will greet you. She will help you complete the patient history form if you have not yet done so. This is also the time to express any concerns you may have related to your health. During your initial visit, you will also learn more about your procedures of interest, what other options are available, and what can be done to help you achieve your goals. At the end of the visit, you will be able to set up your appointment with Dr Naoum. This consultation is offered to our patients free of charge.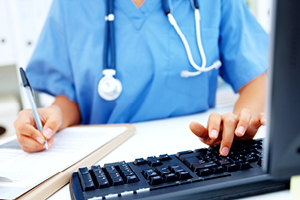 Meet with Dr Naoum
Now, it's time to meet with your surgeon. Expect to talk about:
What you want to change about your lady parts, and why you want to change it
How you feel about your body now, and how you would like to feel after surgery
Your goals: what do you want to look like after surgery, what specific changes would you like to see
Which procedure(s), if any, can help you achieve your goals
What results you can expect from each procedure
What's involved in the surgery (anesthesia type, incisions, recovery timeframe)
The risks and possible complications from surgery
Your medical history (be open and honest for your safety)
Meet with your patient coordinator
Your patient coordinator is your liaison between you and the practice. She makes sure your questions are addressed quickly as you consider your options before the treatment / operation chosen as well as throughout your procedure and recovery process. She will also help you with scheduling pre-op appointments, your surgery date, and post-op appointments. At the day of your treatment appointment, your patient coordinator will help you through all the stages of your treatment procedure.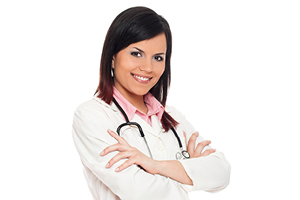 Recovery Τime
After surgery/treatment, you will stay at the clinic for 2 to 3 hours until the medicines wear off. Then you can go home. But you will need to arrange for a ride. Your doctor will tell you when you can eat and do your other usual activities. A care sheet will be given to you with detailed information on how to treat the genital area and how long it will take for you to recover. But each person recovers at a different pace. Follow the steps on the care sheet to get better as quickly as possible.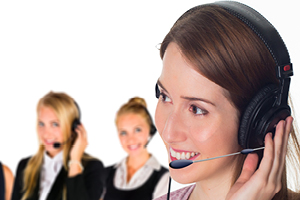 Caring for our patients during recovery
We strive to provide the highest standard of care in a safe and comforting environment providing an informed recovery phase for patients. As well as our dedicated and experienced nursing staff we also have a valuable team of support staff including 24/7 experienced personnel to answer your post-op questions and needs.
Dr Naoum himself or his medical team will also come to review you during recovery. Our friendly support staff will set up your follow-up visit, during discharge.
Prior to your discharge our experienced nursing staff will discuss with you clear instructions regarding your post operative care and guidelines. Once you have met the "Discharge Criteria", you will be discharged safely to the care of your relative/support person.
RELATED TREATMENTS