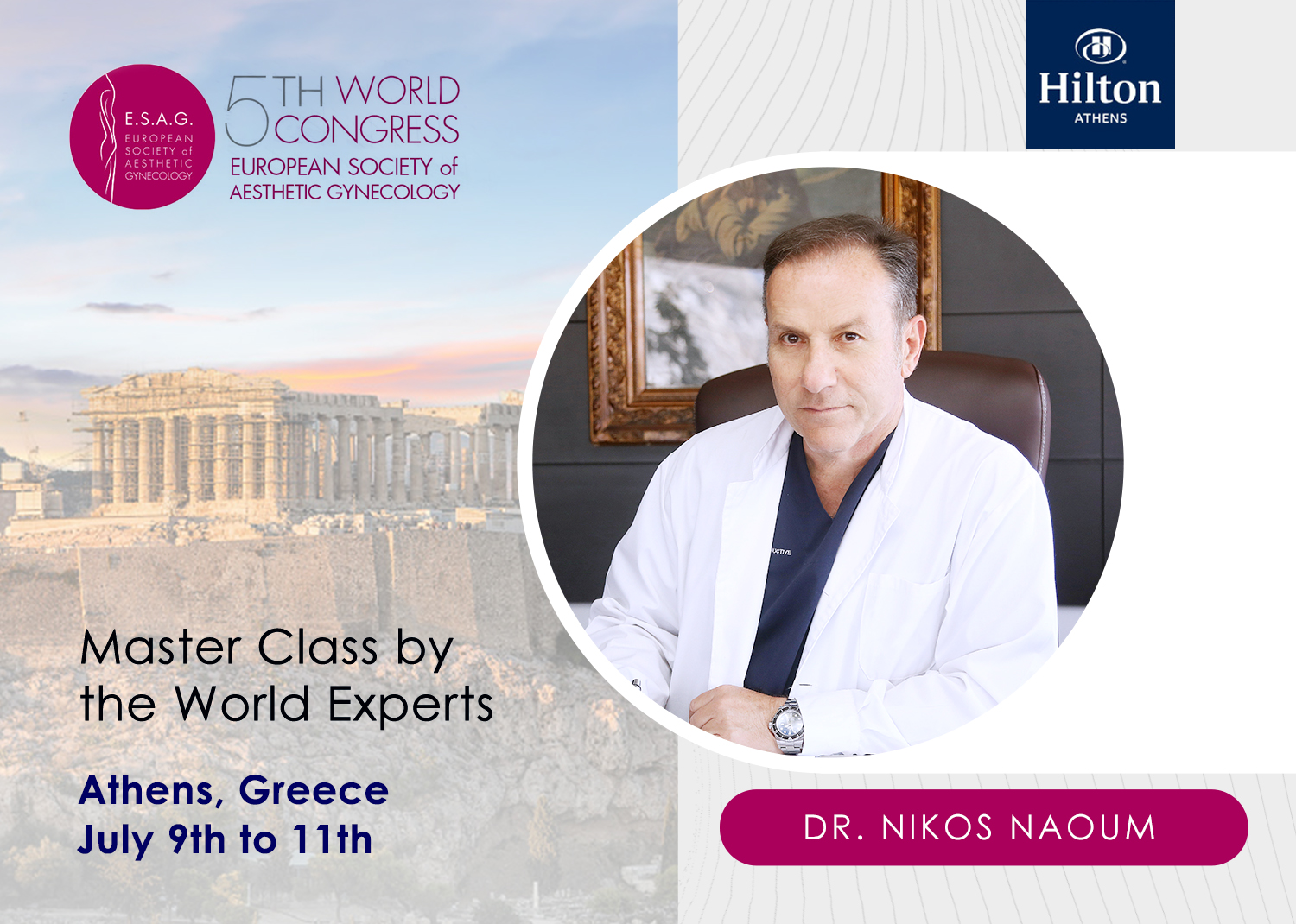 Dr. Nikos Naoum has the great pleasure to welcome ESAG, the European Society of Aesthetic Gynecology, at his home town, Athens Greece, for the 5th World Congress on July 9th to July 11th 2021.
ESAG's Congress is a global meeting where all doctors attending will be able to interact with many professionals from various backgrounds, exchange experiences and learn all the latest trends in the field of Cosmetic, Aesthetic and Reconstructive Gynecology, surgical and non-surgical.
Dr. Nikos Naoum will be one of the speakers during the 1st day of the Congress on Friday, July 9th 2021. He will speak about Medical Tourism (11:20am) at the Hilton Hotel.
After the Congress, on July 11th 2021, Dr. Nikos Naoum will host a Master Class at his medical office about Cosmetic, Functional & Reconstructive Gynecology performed by World Experts. World-Renowned Experts will demonstrate and explain their unique techniques via detailed surgical videos and via non-surgical Live Case treatments. At the end of each session the participating delegates will be able to further discuss on each technique.